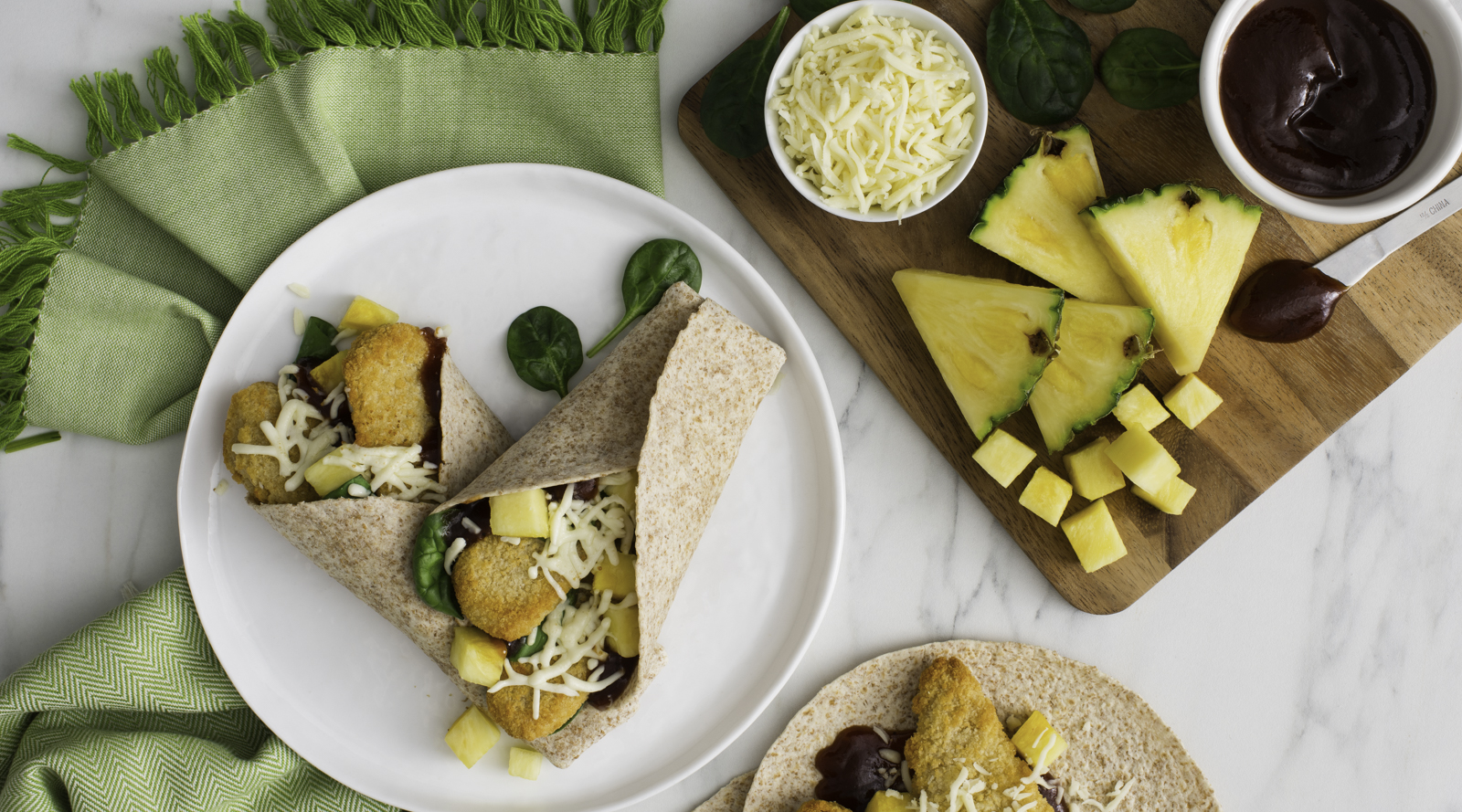 Hawaiian Turkey Melt
Skip pizza night and stay on track with these warm and yummy wraps that are loaded with cheese, Lilydale® Ancient Grains Turkey Strips, smoky barbecue sauce and fresh pineapple.
8

4

large whole wheat tortillas

1/2 cup (125 mL)

smoky BBQ Sauce

1 cup (250 mL)

shredded mozzarella cheese

1 cup (250 mL)

fresh pineapple, chopped in cubes

1 cup (250 mL)

baby spinach, washed and dried
Place tortillas on work surface. Spread 2 tbsp (30 mL) smoky BBQ sauce down along centre of each tortilla. Top with cheese, pineapple, spinach and cooked Lilydale®Ancient Grain Turkey Strips. Fold bottom and sides of tortilla over filling, then roll up to enclose filling.
Spray large non-stick skillet with cooking spray; set over medium heat. Toast wraps, turning once, for 3 to 5 minutes or until golden brown and heated through. Cut in half. Serve immediately.
These wraps are also delicious served at room temperature, so go ahead and pack them for lunch for a nice change from ordinary sandwiches.

Add a few pickled Jalapeño peppers for a wrap with some heat.


Recipe Overview
SERVES: 4
PREP TIME: 10 minutes
COOK TIME: 25 minutes
TOTAL TIME: 35 minutes
Products in this Recipe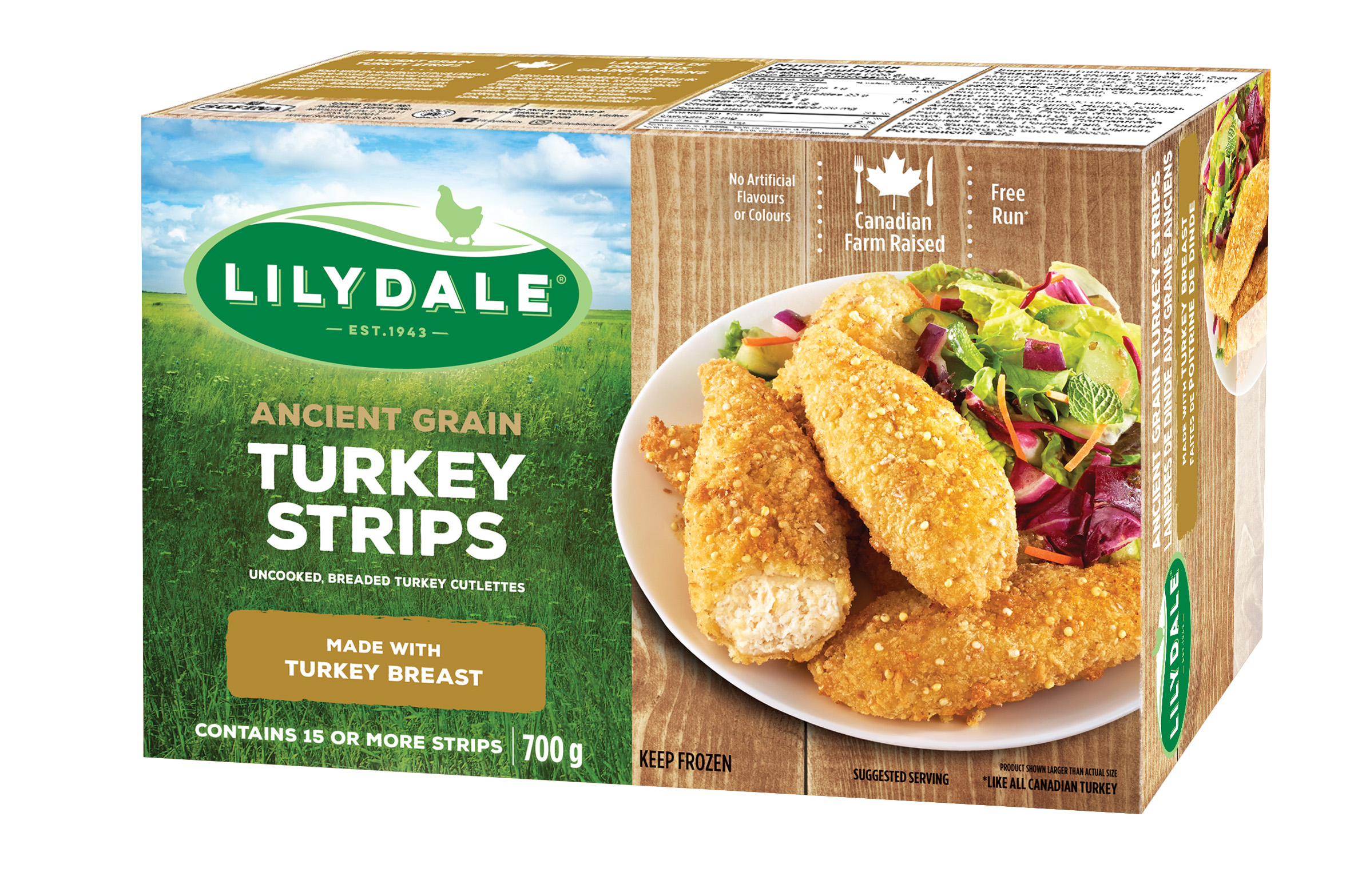 Ancient Grain Turkey Strips