Turkey Piccata
With a buttery lemon and caper sauce, this yummy turkey piccata served over roasted veggies makes an impressive quick and easy dinner for entertaining family or friends.
1 box

1/3 cup (75 mL)

butter

2

garlic cloves, minced

1/4 cup (60 mL)

capers

1 tsp (5 mL)

lemon zest

1/4 tsp (1 mL)

red pepper flakes

1/2 cup (125 mL)

sodium reduced chicken broth

1/4 cup (60 mL)

lemon juice

1/2 tsp (2 mL)

ground black pepper

Roasted Veggies:

1 lb (500 g)

carrots, cut into 1/2 inch (1 cm) sticks

1/2 lb (250 g)

green beans, washed and trimmed

2 tbsp (30 mL)

olive oil

1/4 tsp (1 mL)

each salt and pepper
Turkey Piccata: Cook Lilydale® Turkey Cutlets according to package directions. Melt butter in skillet set over medium heat; cook for 3 to 5 minutes or until browned. Add garlic; cook for about 1 minute or until softened.
Stir in capers, lemon zest and red pepper flakes; cook for 1 minute. Stir in broth, lemon juice and pepper; bring to boil. Cook for 3 to 5 minutes or until thickened slightly. Stir in parsley.
Roasted Veggies: Preheat oven to 425˚F (220˚C). Toss together carrots, green beans, olive oil, salt and pepper. Arrange in single layer on parchment paper–lined baking sheet; bake for 8 to 10 minutes or until golden and tender.
Arrange veggies on serving platter. Top with cooked Lilydale® Turkey Cutlets . Spoon sauce over top.
Substitute asparagus or broccoli florets for green beans if desired.
Recipe Overview
SERVES: 4
PREP TIME: 10 minutes
COOK TIME: 25 minutes
TOTAL TIME: 35 minutes
Products in this Recipe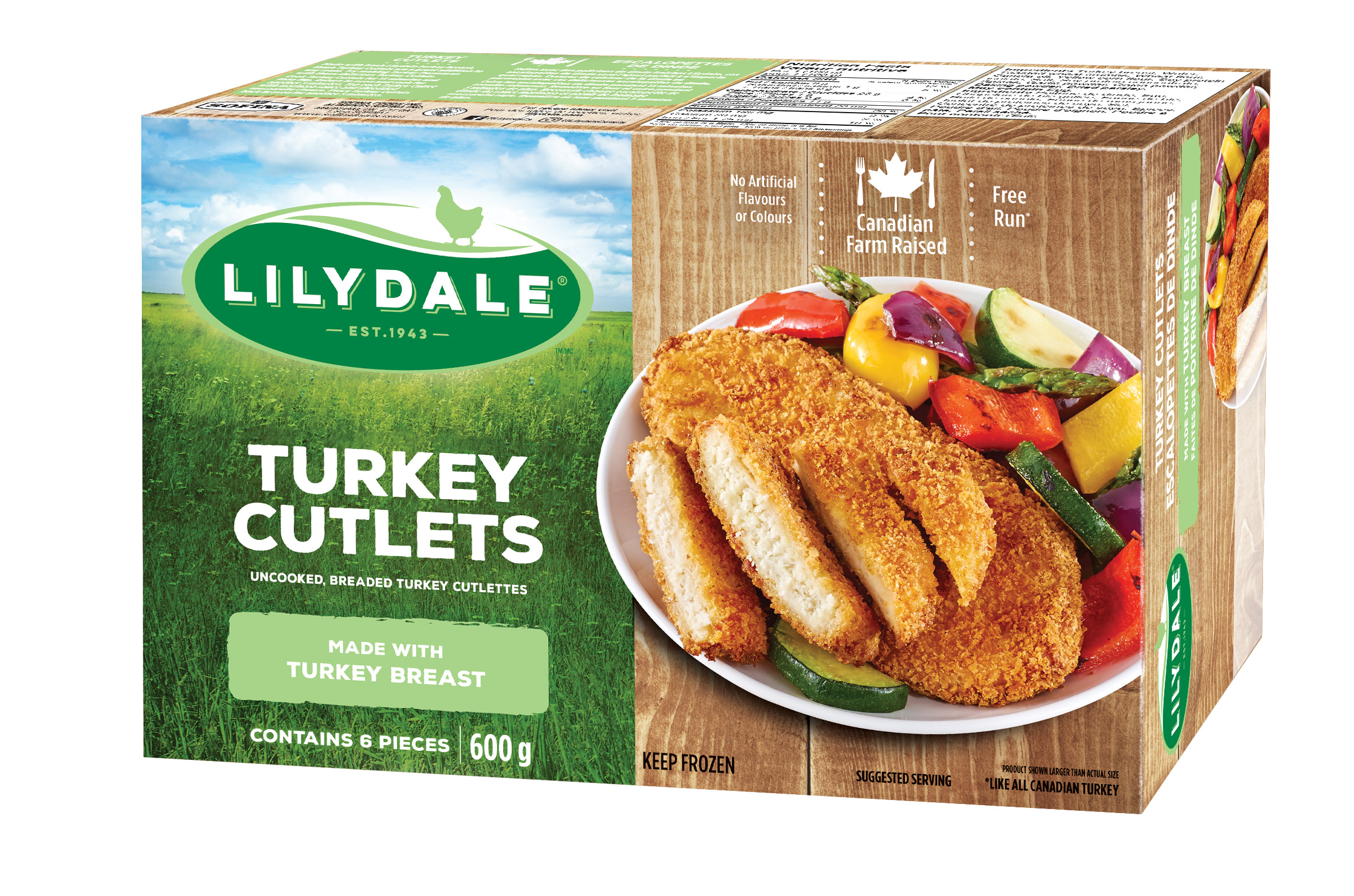 Turkey Cutlets