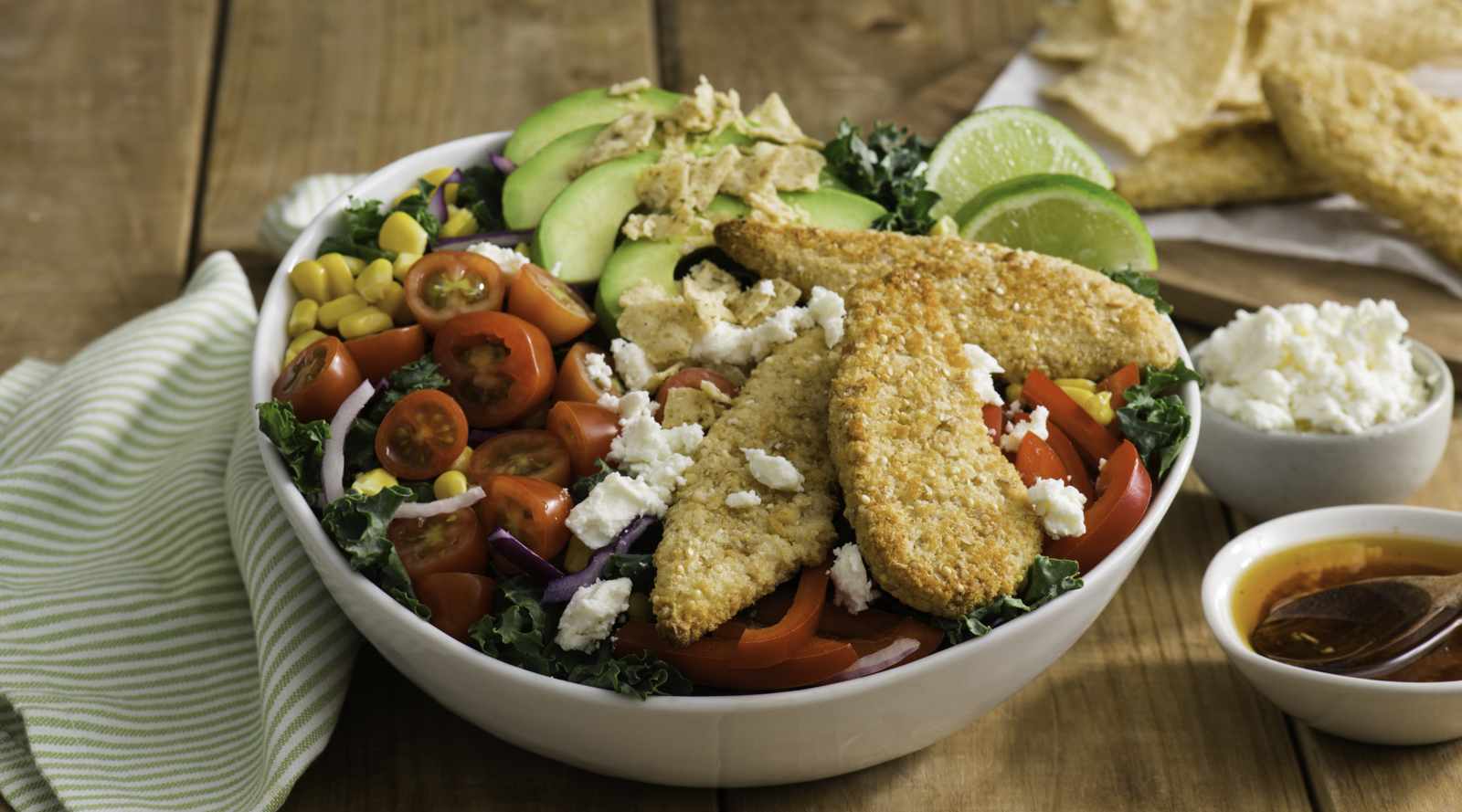 Turkey Strip Tortilla Salad
Kale is tossed with simple homemade vinaigrette, and then topped with an assortment of vegetables and other delicious garnishes to make a filling salad packed with flavour.
Chili-Lime Vinaigrette:

1/3 cup (75 mL)

olive oil

2 tbsp (30 mL)

lime juice

2 tbsp (30 mL)

apple cider vinegar

1 tbsp (15 mL)

honey

1

small garlic clove, minced

1/2 tsp (2 mL)

chili powder

1/2 tsp (2 mL)

each salt and pepper

Salad:

6

6 cups (1.5 L)

kale leaves, washed and chopped

1/4

small red cabbage,thinly sliced

2 cup (500 mL)

grape tomatoes, halved

1 cup (250 mL)

corn kernels

1 cup ( 250 mL)

coarsely chopped tortilla chips

1

red pepper, chopped

1/3 cup (75 mL)

red onion, thinly sliced

1/4 cup (60 mL)

crumbled feta

1

small ripe avocado, thinly sliced
Chili-Lime Vinaigrette: In small Mason jar, combine oil, lime juice, vinegar, honey, garlic, chili powder, salt and pepper. Secure lid tightly and shake well.
Salad: Toss kale with half of the vinaigrette; divide evenly among 6 bowls. Arrange cabbage, tomatoes, corn, chips, red pepper, red onion, feta cheese and avocado on kale in sections.
Drizzle remaining vinaigrette over each bowl. Top each salad with 1 cooked Lilydale®Ancient Grains Turkey Strips. Serve immediately.
Replace chopped kale leaves with a package of baby kale leaves if desired.

Add a pinch of cayenne pepper to the vinaigrette for a dressing with some heat.



Recipe Overview
SERVES: 6
PREP TIME: 10 minutes
COOK TIME: 20 minutes
TOTAL TIME: 30 minutes
Products in this Recipe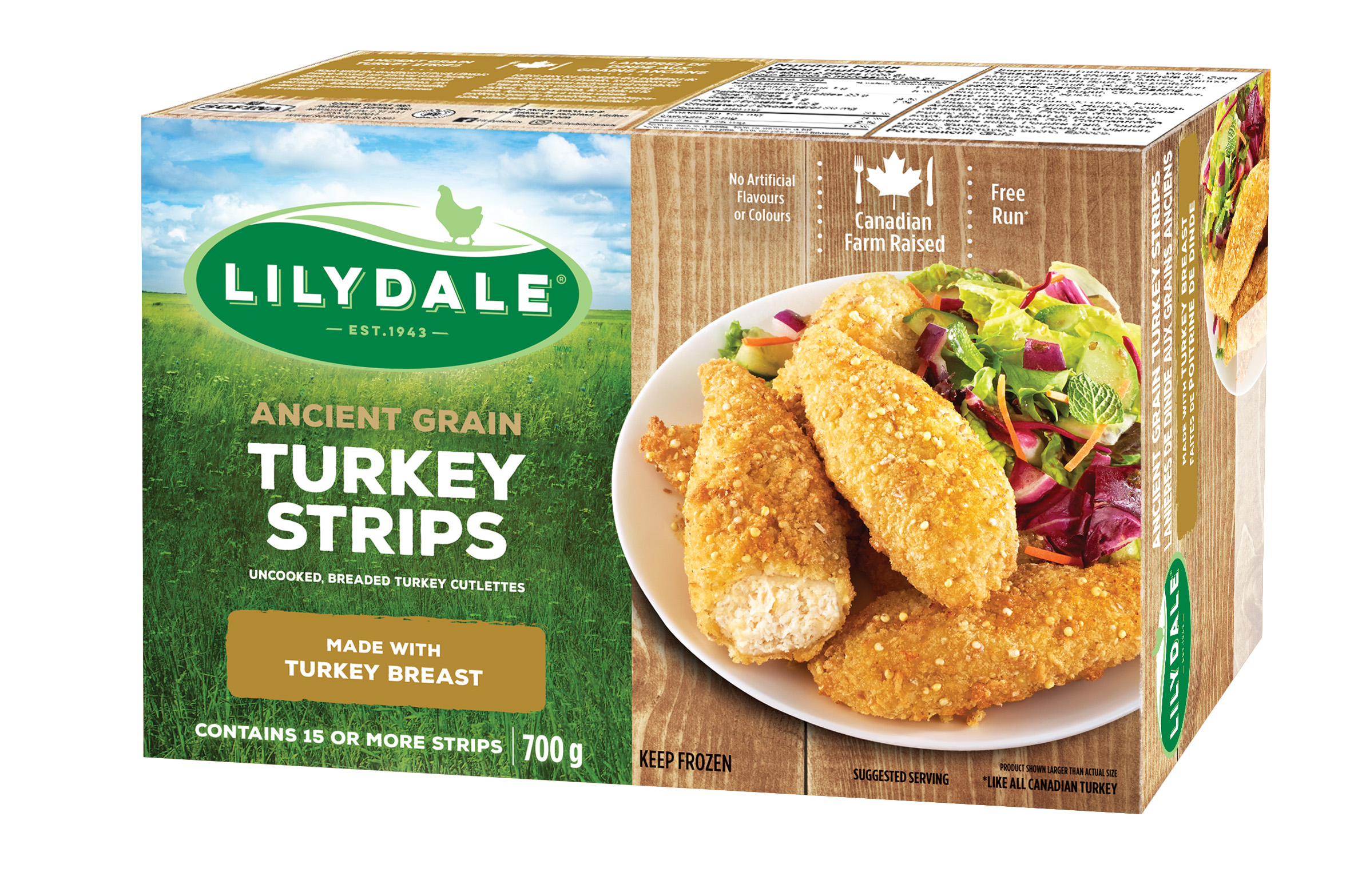 Ancient Grain Turkey Strips